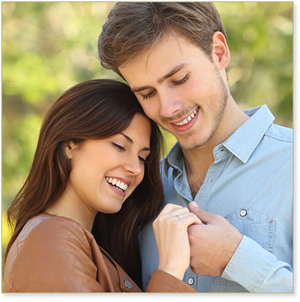 This stage is designed to equip both engaged and married couples. The engaged couples will learn the essentials for success in marriage before they marry. Married couples who have never learned or are not practicing these essentials and may be suffering as a result, will learn and begin to practice these vital skills. Many practical principles will be taught including, understanding the Purpose and Power for Marriage, Leaving & Cleaving, Communication in three areas, Proactive (general communication skills), Reactive (conflict resolution) and Sexual Communication, Maximizing Differences & Financial success principles. Those who follow God's wisdom in these areas will have essential foundational marriage practices to build a marriage for a lifetime.
Purchase Engaged/Essentials For Success In Marriage Stage
This stage is available to purchase on a set of DVDs along with the companion Engaged/Essentials For Success In Marriage Notebook. Find out more about Engaged/Essentials For Success In Marriage and how to purchase it.